The North American Shagya-Arabian Society will be holding their distance championships at the Mary & Anna Ride!
We are excited to be hosting the event! Shagya riders, if you're registered for this event, don't forget to register with Shawna as well!
Register Online: Anna & Mary Online Registration
or…Print & Send: PNER/AERC Fillable Entry Form (Send entries here: Carol Giles, 1304 NE Montana Ln, Prineville, OR 97754)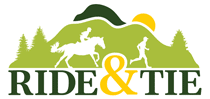 We will also be hosting a Ride and Tie competition. You can find more information here: https://www.rideandtie.org/race-schedule/
Again, don't forget to fill out an online registration form so we can have you on the correct spreadsheets!
So many reasons to come to the Mary and Anna Memorial Ride!